Become Ungovernable: a day of resistance skill sharing
15 September, 2019 @ 1:00 pm

-

5:00 pm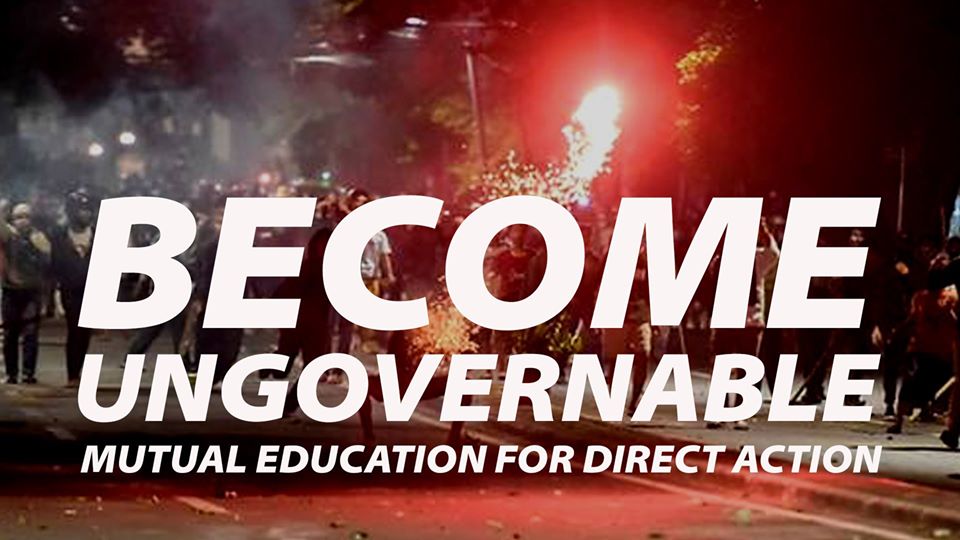 The response to Boris Johnson's hard-right vision for society and threat to our basic rights must be confident and diverse.
Some actions will take place through whatever is left of the parliamentary mechanism, others will take place on the streets.
The Antiuniversity, as part of a coalition of autonomous left groups, invites you to a day of resistance skill sharing, where we will learn from each other simple visual intervention methods that anyone can pick up, grow confidence to use a variety of tools and learn about ways to stay safe when organising on the streets and online.
Sessions will include:
> stencilling
> simple banner making
> banner dropping
> flyposting
> subvertising
> stop & search resistance and arrestee support
> net and phone security
> make a simple 12v sound system
Please get in touch if you can help facilitate any of the above workshops or have other relevant practical skills you would like to share. Materials would be collectively provided.
The event will take place in south London, a short walking distance from New Cross / Deptford. exact locatuon will be shared on the day before the event.
This day of mutual education was developed at the State of Emergency assembly, a loose collective working towards building resistance and a resilient infrastructures through co-ordinating across an ecology of groups in the areas we live and work.