Earth Strike LDN: Rojava Revolution Solidarity Bloc
20 September, 2019 @ 11:00 am

-

2:00 pm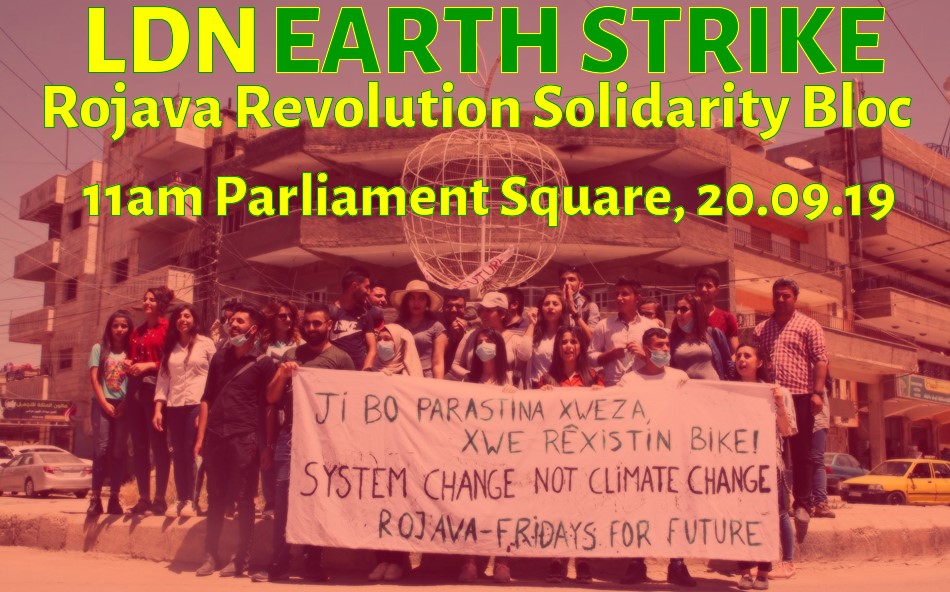 Join the Kurdish youth and women's assemblies, London Kurdistan Solidarity and Plan C LDN for the Rojava Revolution solidarity bloc at London's #EarthStrike.
Ecology is a fundamental pillar of the Women's Revolution in North-East Syria, led by the Kurdish Freedom Movement, and its theory and practice shows the pressing need for radical system change if we're to overcome the climate crisis. As shown in Abdullah Öcalan's writings on patriarchy, capitalism and the nation-state, an ecological life necessarily means a free and democratic life, and we must collectivize our land, water and energy to get there.
So meet at Parliament Sq. at 11am to show your practical solidarity with the Women's Revolution, and readiness to struggle across borders for a free nature in a democratic modernity!