GAF: Get Involved. Planning for the Future
8 December, 2019 @ 1:30 pm

-

4:30 pm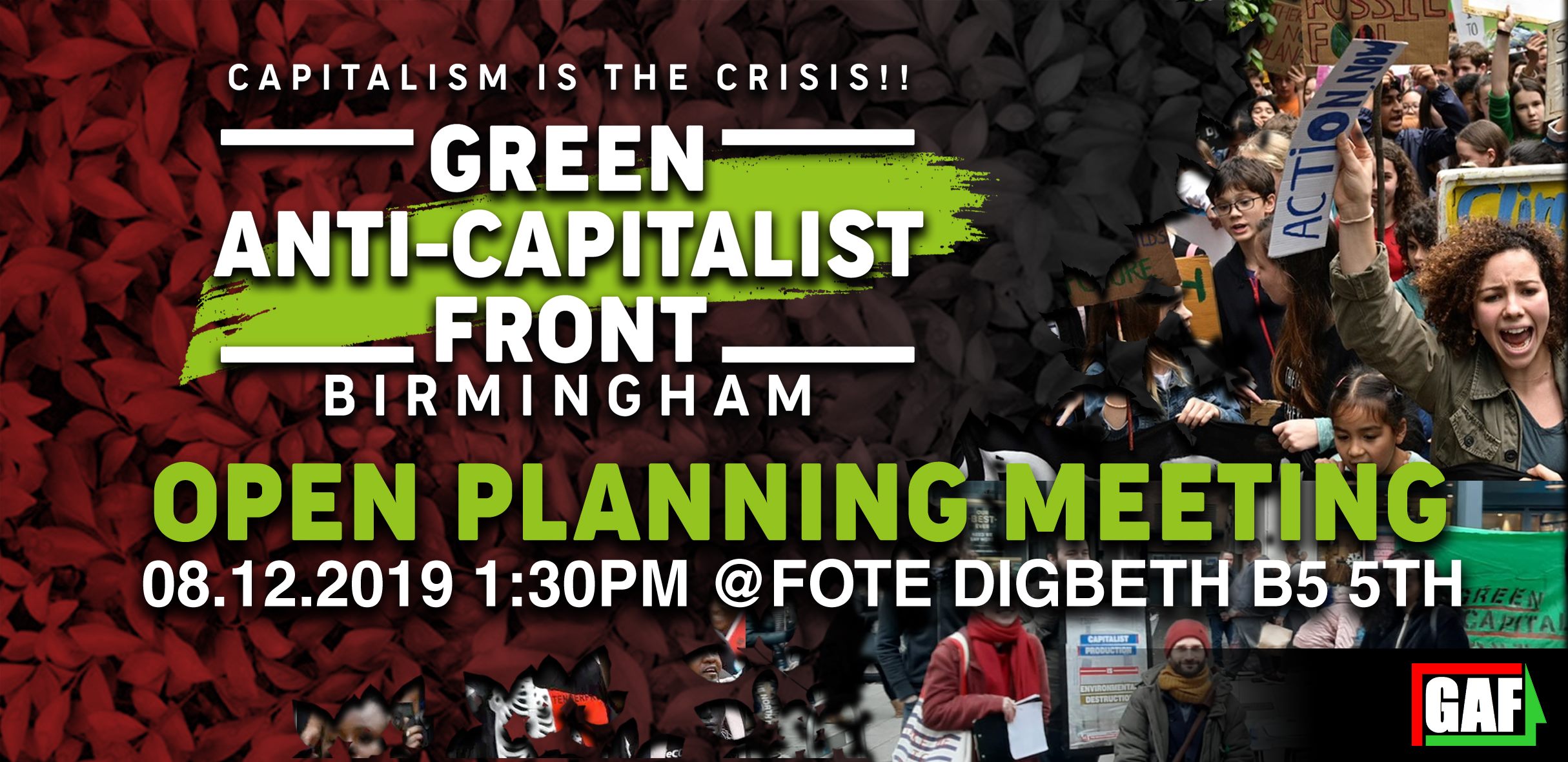 We'll be holding an open planning meeting at the FRIENDS OF THE EARTH meeting rooms B5 5TH to provide a democratic space for anti-capitalists to get involved in political discussion and action planning for the new year. We've been holding regular stalls to build an anti-capitalist block at the climate strike on the 29th of November. Now we need to plan moving forward in working to further a necessary class-conscious response to the climate crisis.
GAF is a name, a banner, a call to action. Groups operate autonomously of one another with no central authority. It is a way for those who see that capitalism is destroying our environment to work together on points of unity. We encourage you to organise, to take action yourself, you can be part of the Front!
In the fact of this crisis, the world's governments seem more interested in propping up capitalist profits than preventing disaster. We are internationalist in scope and aim to prevent those who profit from this destruction from shifting the costs onto the working class of the world and deceiving the movement. We don't work with companies or the private sector. We don't work with the police or the state. We organise in a supportive, inclusive way, free from bullying or abusive behaviour and are against all kinds of oppression and exploitation.