GAF Lockdown Reading Group discusses: Police Abolition
13 August, 2020 @ 8:00 pm

-

9:30 pm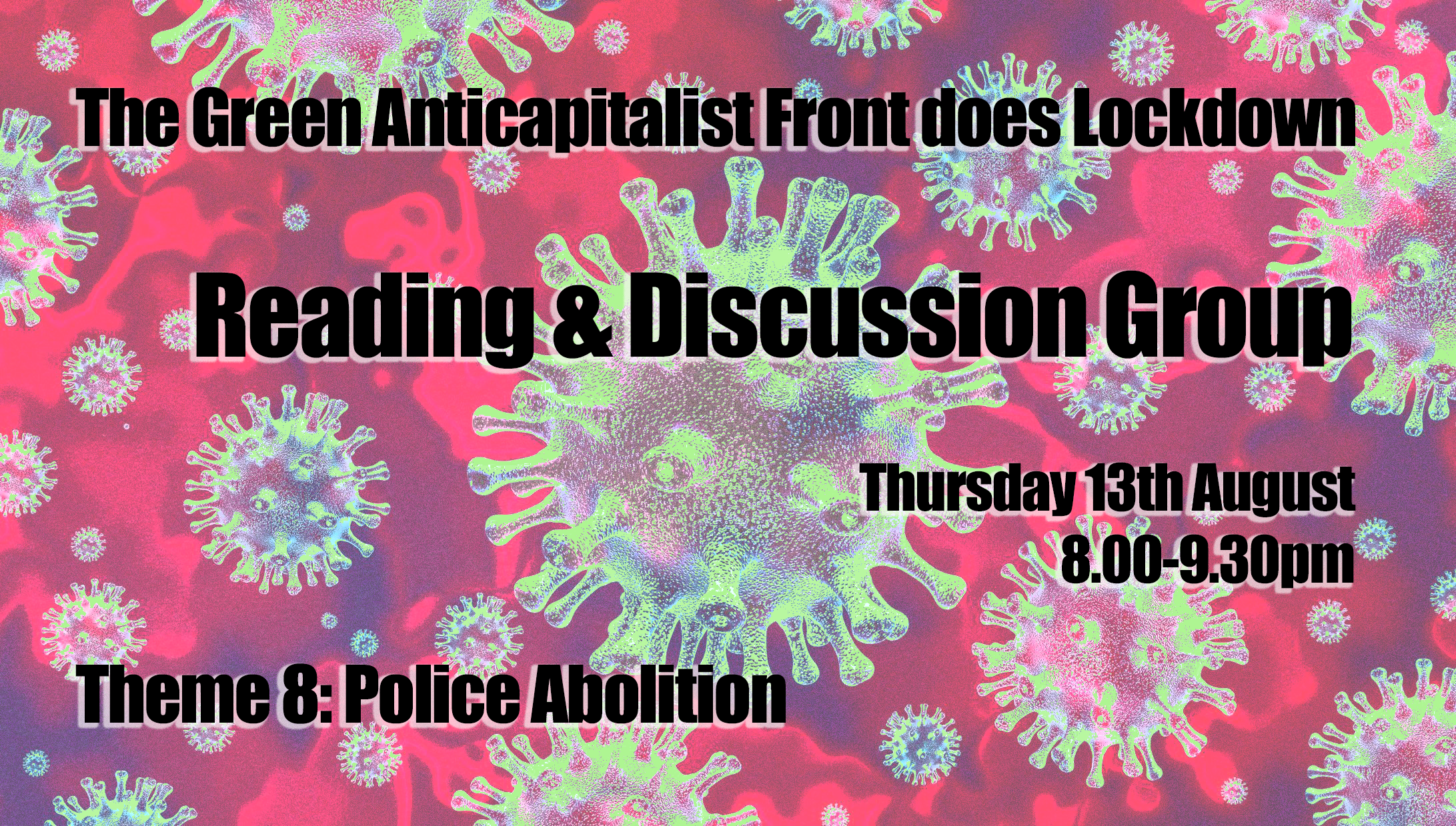 Our aim with these meetings is to discuss different subjects each time so it is not necessary to have joined a previous session to participate. Before each meeting we will share a variety of readings of different lengths and types to give some background information on the subject to be discussed. Participants are invited to pick and choose what they would like to read in preparation. No prior knowledge of any of the subjects is necessary as our aim is to make these events as inclusive and broad as possible.
Just like a lot of people we have been in favour of police abolition for a long time, but the renewed public interest in the subject has made us want to read up more about it.
Join us as we discuss the questions:
What issues do you think are the most prominent in modern policing and what motivates you personally and politically to be an abolitionist?
How can leftists aid the police abolition movement on a wider scale?
What are the most common arguments that abolitionists will face, and what answers do we have to those arguments?
What's the police abolition answer to extreme 'criminal' violence such as murder, and the archetypal 'psychopath'? How would incidents of domestic/sexual/misogynist violence be dealt with without the police?
What behaviours can we adopt on a day to day basis to tackle police injustice?
We would like to remind you that you don't need to do all the readings, just pick and choose the ones you want to do. We would highly recommend doing as much of the reading as you are up to in preparation.
Readings
Basic Readings:
Further Readings:
(We have changed digital conference platform and are no longer using zoom, clicking on the link above will take you to our new platform that is powered by Big Blue Button. Please make sure you select the mic button when joining so you are able to speak.)
Event times are set at BST (British Summer Time), the time zone being UTC+1.