Green Anti-Capitalist Front Gathering – November
3 November, 2019 @ 2:00 pm

-

5:00 pm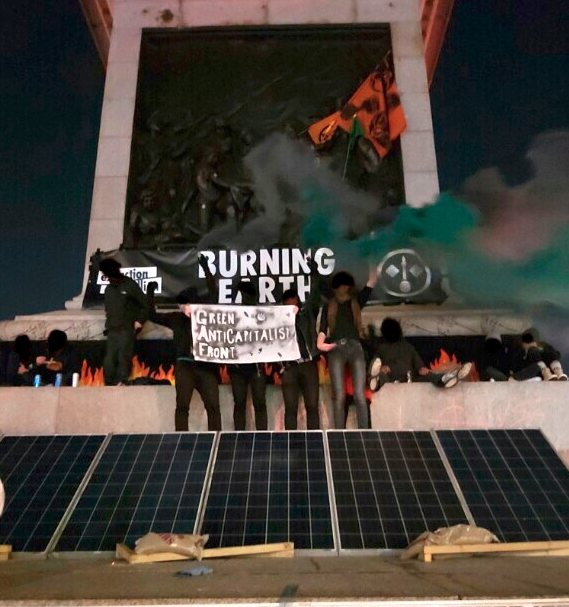 Love the planet and hate the system that is destroying it?
Think we can't trust politicians and corporations to give us anything other than empty promises? Then this might just be the meeting for you!
This time round we'll be looking to build towards actions on the next global climate strike/youth strike day of action, which coincides with consumer-capitalisms 'Black Friday' and the anarcho-inspired anti-consumerist 'buy nothing day', Nov29th. As well as planning to host skillshares for environmental protest and direct action, and out our banners and leaflets.
GAF isn't just a single group, we encourage attendance by folks from across the radical environmental movement and beyond! If you're part of an existing anti-capitalist group, or an anti-capitalist in a broader movement, or even if you've never stepped foot into a meeting before, we'd like to hear from you.
In the brief time we've existed in Bristol we've had involvement from, and/or offered support to folks from Earth Strike, Rising Tide, Reclaim the Power, Extinction Rebellion, Plan C, Youth Strike 4 Climate (/UKSCN) and the Anarchist Federation, and there is plenty more room round the table.
Event is at Kebele Social Centre (now called BASE),
14 Robertson Road
Easton
BS5 6JZ
Catch the 24 or 48/48a/49 to the Robertson Road stop on Stapleton Road, or the train to Stapleton Road Station.