Legal Observer Training
23 February, 2020 @ 10:30 am

-

5:00 pm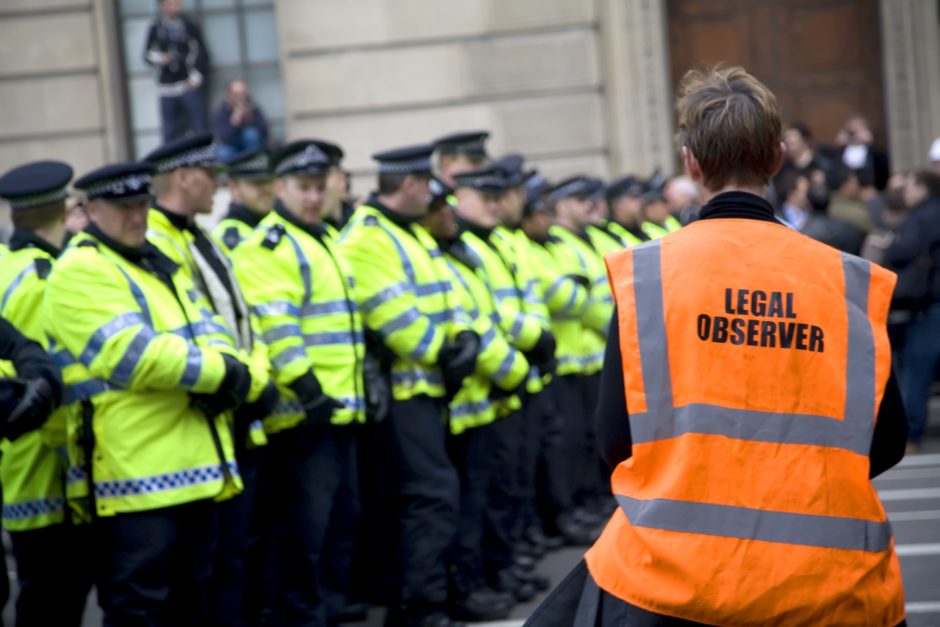 As part of the Green Anti-Capitalist Front's National Week of Action, we are holding training workshops on how to become a legal observer for protests.
Legal observers are key for protests to run safely – they provide advice, source witnesses for arrests and, most importantly, ensure that people protesting do not face the legal system alone. Training covers police tactics, stop & search laws, arrestee support, police ranks & command structure, providing good witnesses, and spotting inappropriate policing.
This workshop is run by a volunteer from the Green & Black Cross' training collective. The Green and Black Cross is an independent grass roots organisation which aims to provide legal support for protests. With the climate crisis looming and COP26 (November 2020) coming up, this is a great opportunity for people to get involved and become an integral part of the protest process.
You can find out more about the Green and Black Cross here: https://greenandblackcross.org/about/
And specifically what it means to be a legal observer, here: https://greenandblackcross.org/guides/what-is-a-legal-observer/