Rally Against Capital – Fuck the Banks, Fuck the City!
28 February, 2020 @ 2:00 pm

-

6:00 pm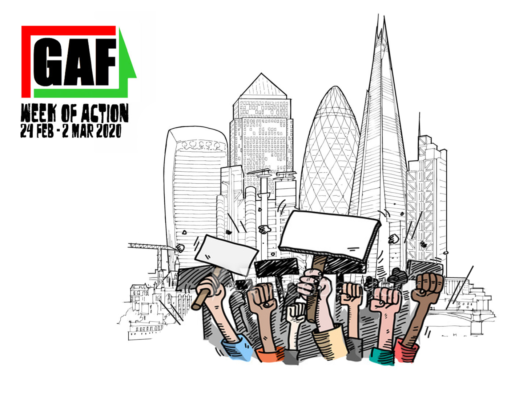 The future of the planet is under attack. We are living through the willful destruction of Earth's ecosystems and the billions of people who depend on them to survive. We know what is causing this destruction – the capitalist system we live in and the people who get disgustingly rich while knowing that they are only able to do so by destroying the future for everybody. Currently they ignore the plight of the global south while stealing resources to pad their pockets all the same; it's about time we said no more. No more exploitation. No more capitalism. No more climate change!
Join us on the 28th of February at 2pm at in the City of London to tell the bankers, the rich, the powerful that we won't let them take our planet – the people will not go down without a fight and we're taking the fight to them to show them what we can do when we organise ourselves.
*FULL LOCATION TO BE ANNOUNCED*
Facebook event:
https://www.facebook.com/events/2724372354308635/