Stop the Arms Fair, Stop Climate Change!
6 September, 2019 @ 9:30 am

-

6:30 pm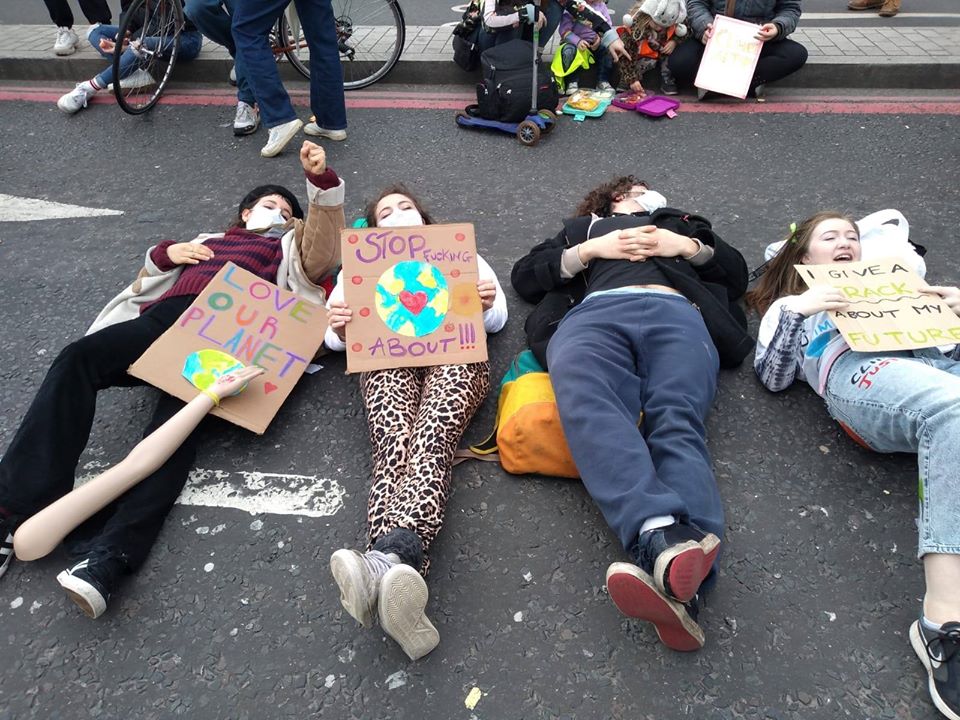 How are fossil fuel resources captured and controlled?
Through arms.
How are communities, whose lands are rich with fossil fuels, displaced or strong armed by governments and corporations?
Through arms.
The displacement of people, environmental destruction and increased greenhouse gas emissions are inescapably part of modern warfare enabled by the arms trade.
The fossil fuel and arms industries feed off each other, creating massive wealth for a small number, at the cost of millions of lives and ecological destruction.
On Friday 6 September 2019 we will gather outside the DSEI arms fair to continue the week of action and say 'Stop the Arms Fair, Stop Climate Change!'
Join us for a day of creative action and workshops.
Bring your banners, placards, music and energy!
Programme:
Gardening workshop
Legal briefing
Meditation
BP or Not BP Choir Workshop
Critical Mass (bring your bikes to join in on the cycle)
Speeches from Asad Rehman (War on Want), Green MEPs, London Mining Network, Youth Strike 4 Climate, Climate Scientist (from Our Future Now)
Kurdish Solidarity Workshop
Kurdish dancing workshop
Access and travel info for the event found here: https://www.stopthearmsfair.org.uk/accessibility-information/