What is ecofascism? with the London Antifascist Assembly
26 February, 2020 @ 7:30 pm

-

9:30 pm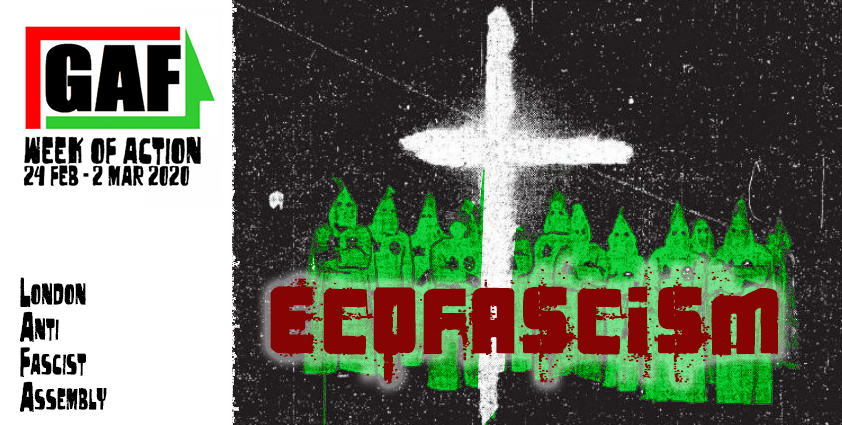 Fascism is on the rise all around the world. At the same time, the climate crisis is an imminent danger to the continued survival of our ecosystems. This has brought back an old enemy that combines these two threats: ecofascism.
Contrary to the popular belief, ecofascism has existed for a long time, with its origins going almost as far back as the ecological movement itself. In this talk we'll learn the historical precedents of ecofascism, its ideological underpins and we'll use this knowledge to analyze its modern exponents and learn how to stop it from infecting our movements.
Location: GRASS, 9 Eden Grove (The George Pub), N7 8EE next to Holloway tube station. Contact number 07938830066.