Bristol is Ungovernable – Assembly for Autonomous Resistance
13 January, 2020 @ 7:00 pm

-

9:00 pm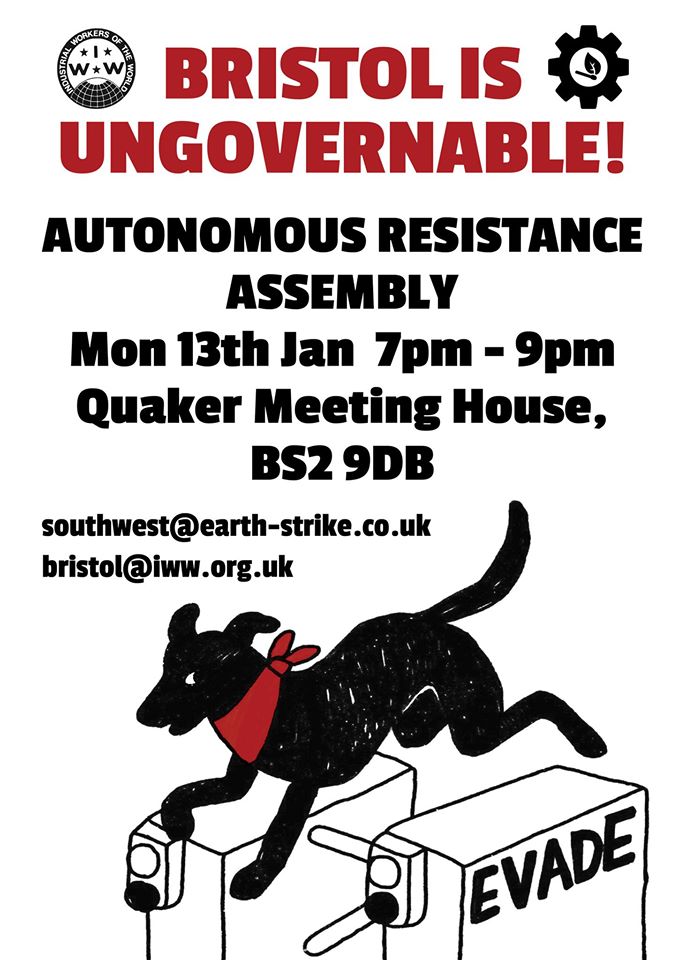 Industrial Workers of the World (IWW) and Earth Strike are hosting an open assembly meeting to set out a plan for autonomous community organisation and resistance in Bristol.
Resistance to the cost of living, the rise of the far-right and climate change.
Autonomy for the possibility of a life outside the existing economic and political relations, the possibility of a dignified, free, and equal life.
By building the new world in the shell of the old we will abolish the wage system and live in harmony with the Earth!