Earth Strike UK "Green Friday" Climate Protest
29 November, 2019 @ 11:00 am

-

4:00 pm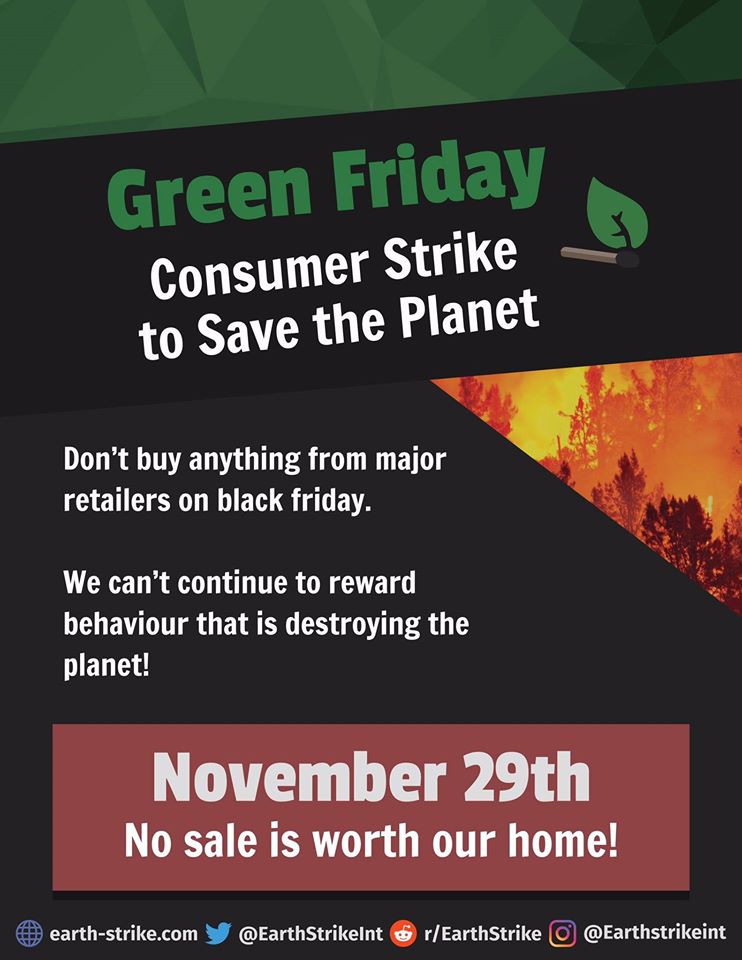 The 20th September Global Climate Strike saw 7.5 million people taking part in protests around the world. We called on politicians to listen to the youth and protect frontline communities.
We demanded action but there was none.
Those in power have left us little choice but to continue to rebel against a suicidal techno-capitalist system.
The march towards a global "General Strike for Climate" goes on!
Earth Strike is organising a global consumer strike on 29th November 2019 "Black Friday" coinciding with the 2nd Global Strike 4 Climate to further impact corporations profits and highlight the damage caused by consumerism and planned redundancy.
Taking part is easy! Don't buy anything on the 29th!
Corporations think that they can continue business as usual while our house is on fire.
Let's show them how wrong they are.