Ecological Breakdown, COP26, and Beyond: GAF Glasgow Open Meeting
26 January, 2021 @ 6:30 pm

-

8:00 pm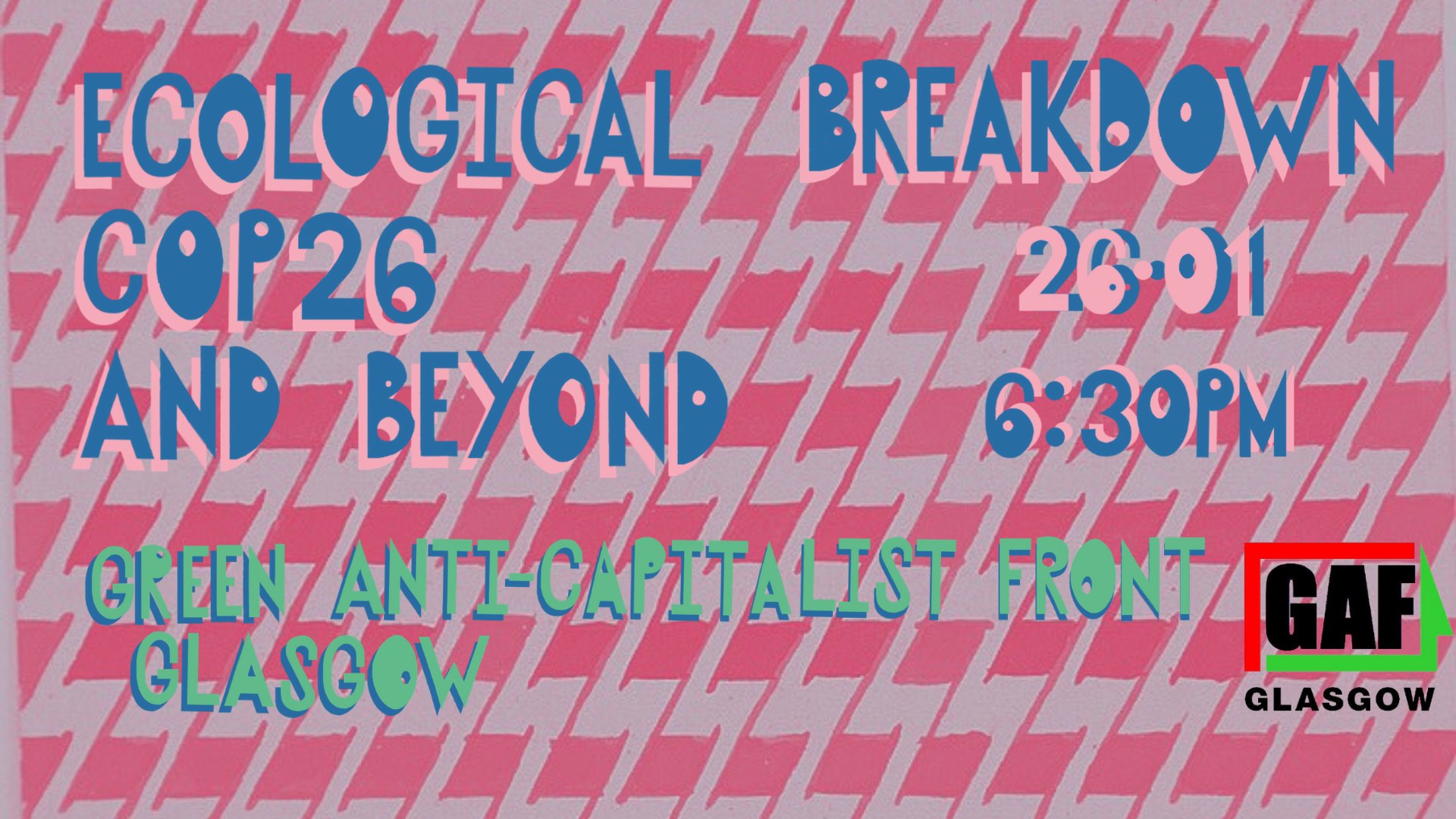 The shadow of the climate crisis looms large.
The international climate summit COP26 comes to Glasgow in November of this year (as things stand)…
And GAF Glasgow is getting geared up!
Come along to build the movement we need, reflective of the world we must build.
Organised action against the ecocidal onslaught of capitalism is the only viable means of resistance to the massive harm which the early stages of climate breakdown have already set in motion.
Meeting structure:
– Agenda and safer spaces
– GAF Glasgow so far
– Introductions (for those who want to introduce themselves)
– General discussion: what does anti-capitalism mean to you / how did you come to radical ecology?
– What is COP26? (5 mins)
– Direction action (5 mins)
– General discussion: how should we be building for COP26? What action do you want to see under the GAF banner?
– The months ahead.
We aim to be finished by 8.00pm
We're meeting on Jitsi for the sake of security – its runs on Chrome and has a free phone app.