GAF Leaflet Distro At The Youth Climate Strike
21 June, 2019 @ 11:00 am

-

2:00 pm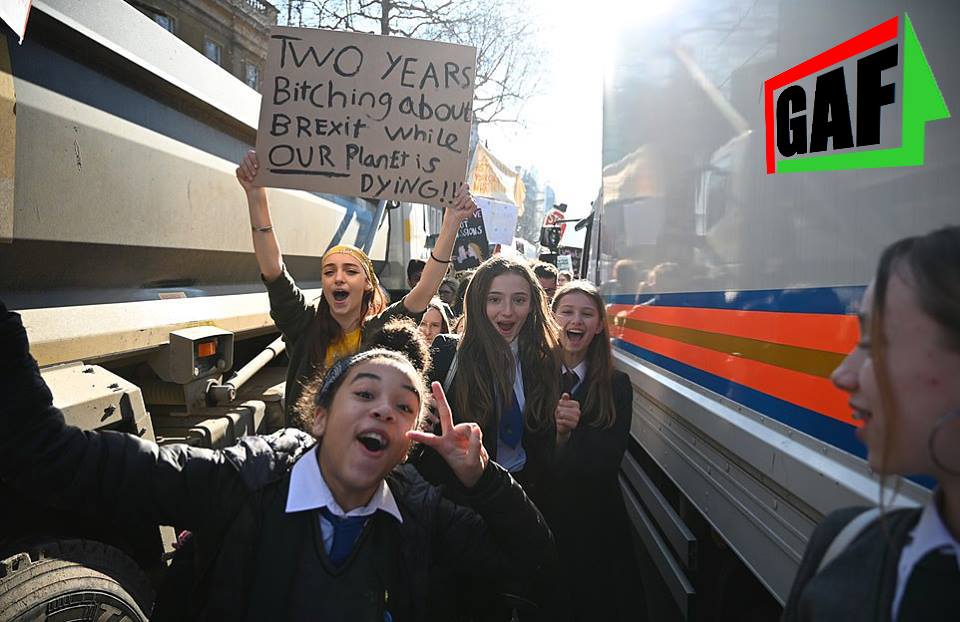 Distribution of Green Anti-Capitalist Front leaflets at the Youth Climate Strike on Friday 21st June. Meet at 11.00am Parliament Square, London SW1P (by Churchill statue) – all welcome, please come and help out.
The arseholes in Parliament will expect the votes of our kids – but the evidence shows that politicians of all colours, don't give a single flying fuck about their future!! All politicians are hard-wired to serve the narrow, venal interests of self-advancement, obsolete political party and a rampaging state. They'll get our youth into debt, they'll allow them to be robbed by parasite landlords, they'll vote to close down essential youth facilities, they'll pay them minimum wage and just for good measure, they'll fuck the planet too.
The time for nicer managers of capitalism has passed – we really need to change the game, not the players.
Youth Climate FB event here: https://www.facebook.com/events/1409390842544288/