Green Friday Rebel Market
29 November, 2019 @ 12:00 pm

-

5:00 pm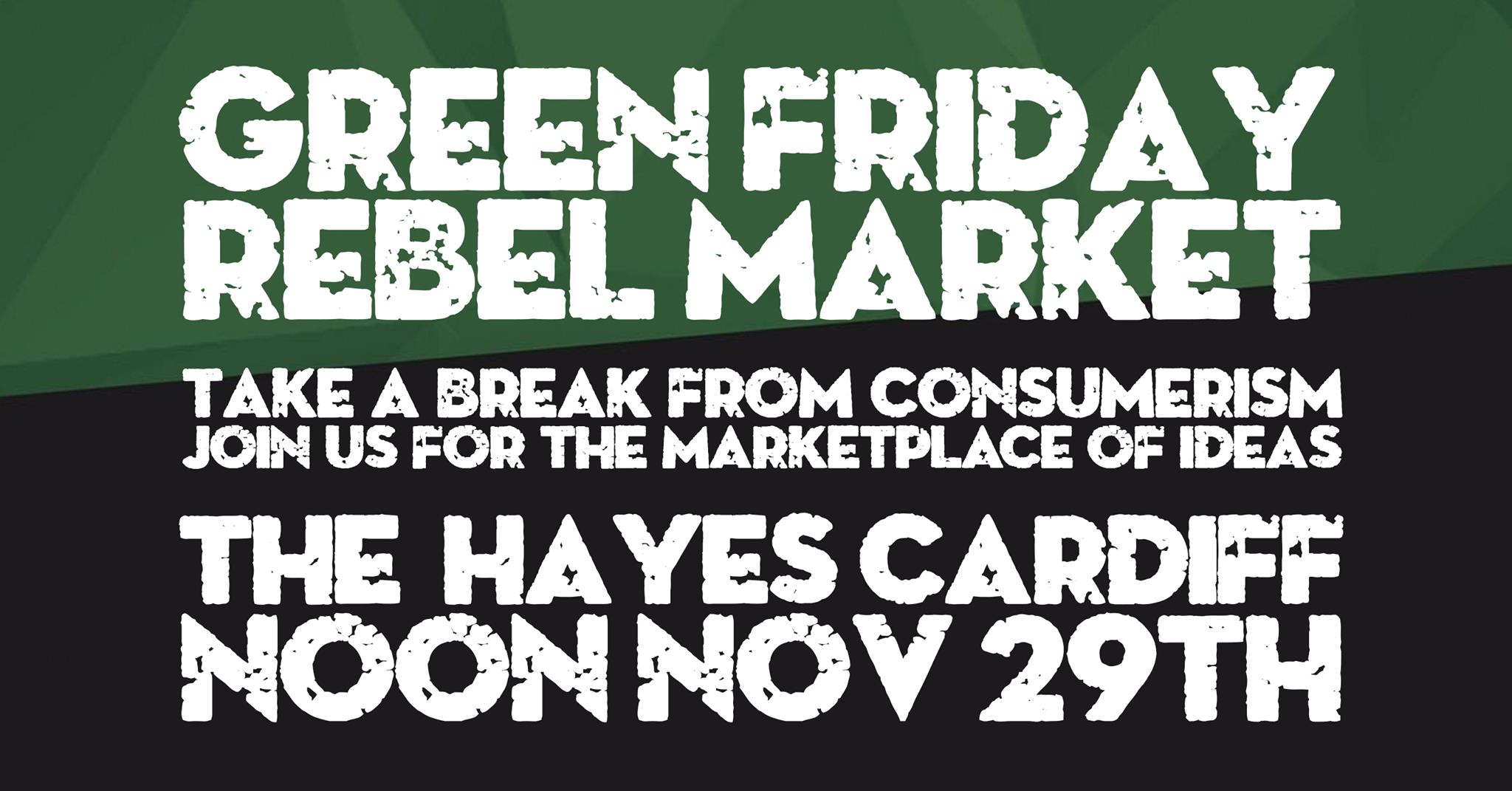 Take a break from consumerism and join EARTH STRIKE for the REBEL MARKET, a celebration of resistance and community.
Stand up for the planet and boycott Black Friday and to help save us all from mass consumerism and the Capitalist system that drives it! We can't continue to reward behaviour which is destroying the planet.
We'll be meeting by St John's Gardens, outside of the market, in the Hayes to host a 'Rebel Market', which will provide both an escape from consumerism and visions of a better, more sustainable economy!
The Rebel Market will serve as a point of coordination for a number of exciting activities throughout the day and will host a whole range of cool things itself!
We're working with the wonderful, local Food Not Bombs group, who will kindly be serving free, wholesome food!
Join us- and bring a friend or two! 😉
Not in Cardiff? Join one of the many actions up and down the country! Check your local rabble rousers for info!