Picket Esso in Mayfair & Camden
29 August, 2019 @ 9:00 am

-

11:00 am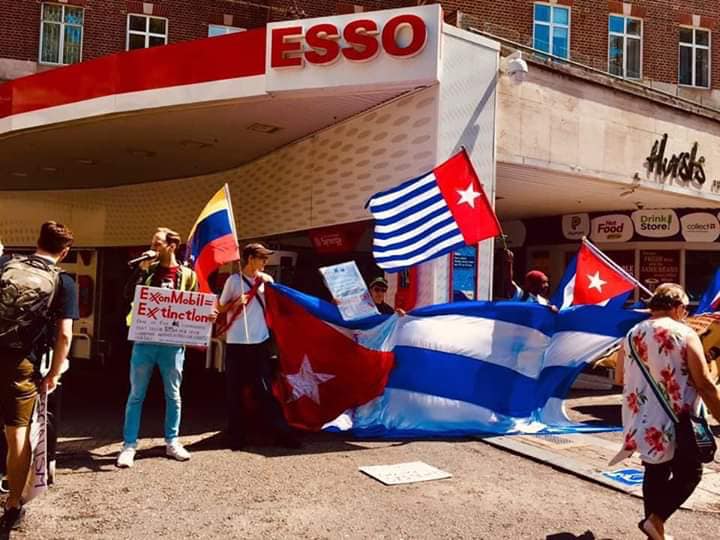 Shut down an Esso (ExxonMobil) petrol station on Thursday 29th with us.
ExxonMobil, the US oil and gas giant, is suing Cuba by using criminal US blockade legislation. It is fitting that ExxonMobil, the second biggest polluter in history, is attacking Cuba, the country leading the world in sustainable development according to WWF.
The first picket will take place from 9am to 11am at the Esso station in Park Lane (Mayfair). The second one will be at Camden High Road's Esso petrol station, from 8pm to 10pm. The Camden one will be a party, with Latin music and a salsa teacher!!!
We are also protesting against ExxonMobil for other reasons: while it pollutes the planet at incredible rates, it is pumping millions of dollars into climate-change deniers ($33.7m from 1997 to 2015). It is also pushing for the US to attack Venezuela as it wants to take control of the world's largest oil reserves. Last year it tried to explore for oil in waters disputed by Venezuela and Guyana (a conflict originating from British imperialism) thinking the country's socialist government was about to be overthrown by an unsuccessful US-backed military coup.