The Green Anticapitalist Front does Lockdown – Livestream: Disaster Capitalism
15 April, 2020 @ 8:00 pm

-

9:30 pm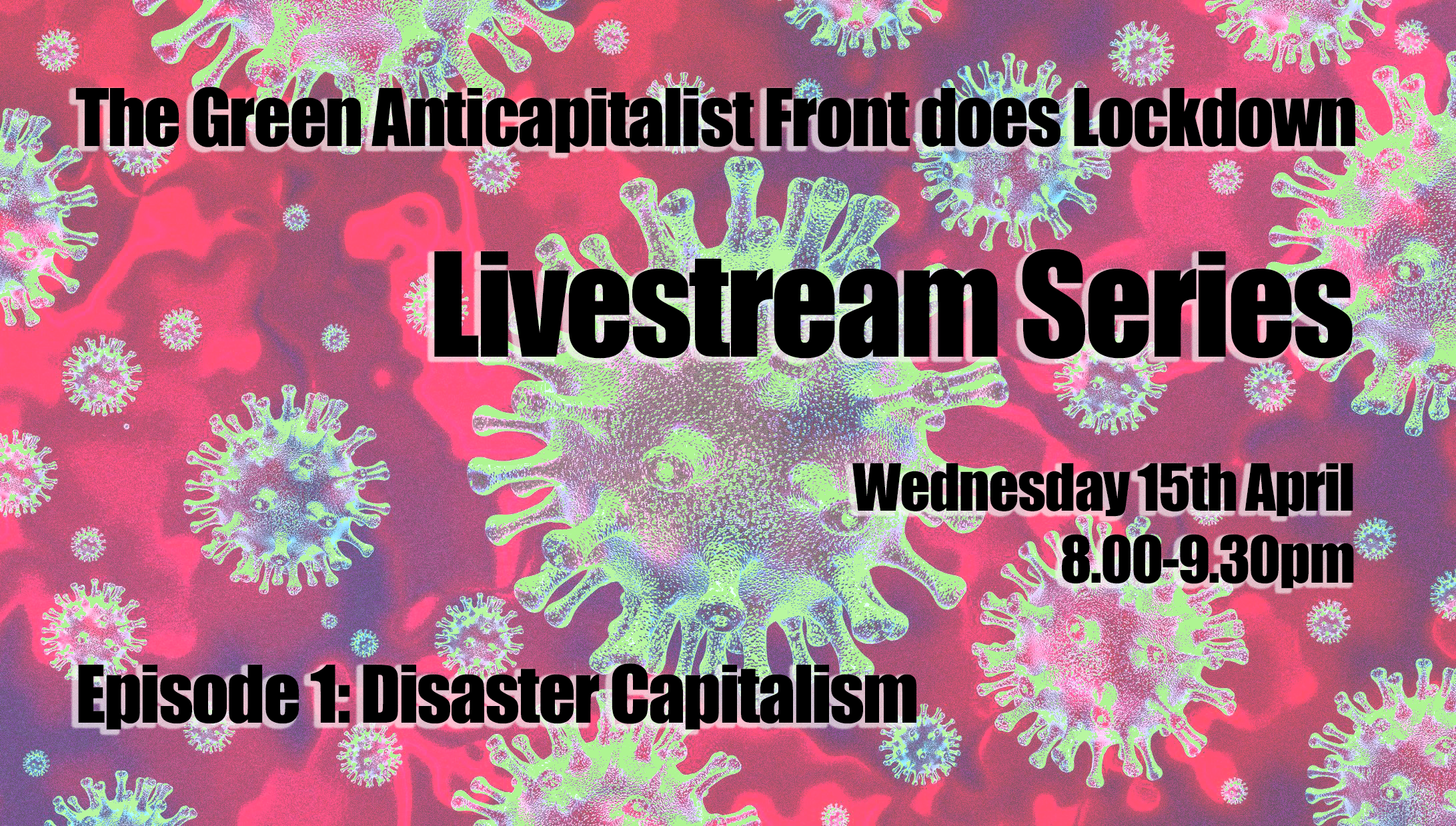 GAF is reacting to the Covid-19 lockdown and enforced social distancing, by moving online. We will be doing a series of lifestreams about a variety of subjects that we hope will provide food for constructive discussion.
Episode 1: Disaster Capitalism
What do the 2003 invasion of Iraq, the 2004 East Asian tsunami, and the COVID-19 crisis have in common? They all made a lot of very rich people a hell of a lot richer. From Halliburton to James Dyson, capitalists use disaster to funnel public money into their own pockets and shape public policy to suit their needs, aided by politicians and the media. Join GAF for a discussion of neoliberalism, disaster capitalism, and how it all relates to COVID-19.
Link to video-conference to participate in discussion and ask questions:
https://us02web.zoom.us/j/85498424387
Telephone link to conference:
Meeting ID: 854 9842 4387
Telephone numbers to call +442030512874 or +442034815237
Link to just listen to audio:
http://www.twitch.com/gaf_london
Notice: These lifestreams will be recorded so they can be shared on our website for everyone who missed them. Please beware of this when following in video-conference link.