The Green Anticapitalist Front does Lockdown – Livestream: Ecofascism
8 July, 2020 @ 8:00 pm

-

9:30 pm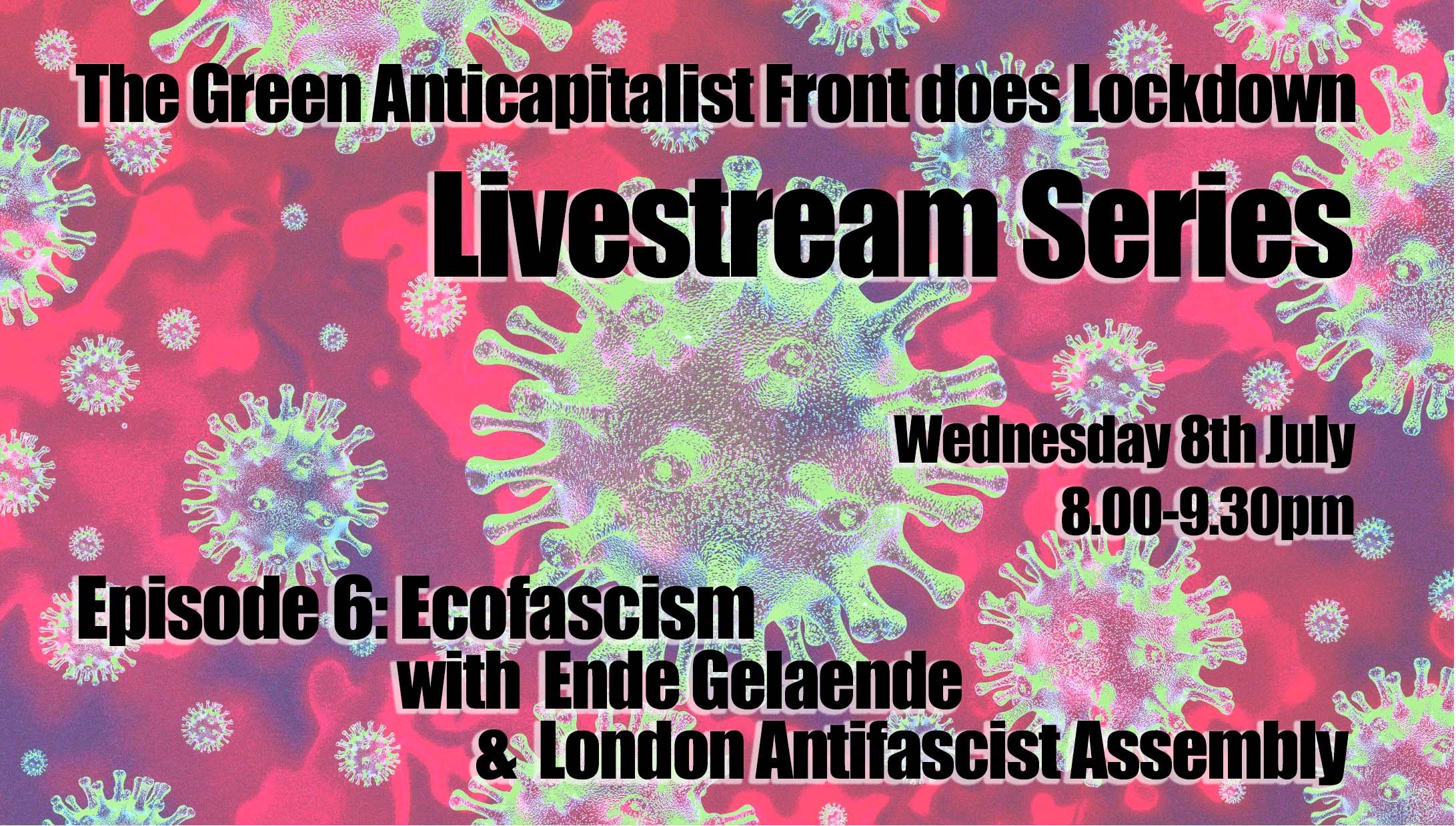 GAF is reacting to the Covid-19 lockdown and enforced social distancing, by moving online. We will be doing a series of lifestreams about a variety of subjects that we hope will provide food for constructive discussion.
Episode 6: Ecofascism
Fascism is on the rise all around the world. At the same time, the climate crisis is an imminent danger to the continued survival of our ecosystems. This has brought back an old enemy that combines these two threats: ecofascism. Ecofascism has existed for a long time, with its origins going almost as far back as the ecological movement itself.
Join us as we talk to comrades from Ende Gelaende and London Antifascist Assembly about the history of ecofascism, its modern day resurgence and the links between climate justice struggles and antifascism.
Link to video-conference to participate in discussion and ask questions:
Discussion internet link:

(We have changed digital conference platform and are no longer using zoom, clicking on the link above will take you to our new platform. Please make sure you click the mic button when joining the conference.)

Internet link to just listen to audio:
Notice: These lifestreams will be recorded so they can be shared on our website for everyone who missed them. Please beware of this when following in video-conference link.
Event times are set at BST (British Summer Time), the time zone being UTC+1.