The Green Anticapitalist Front does Lockdown – Livestream: Queer liberation not rainbow capitalism with the London Bi Pandas and the Bi Survivors Network
10 June, 2020 @ 8:00 pm

-

9:30 pm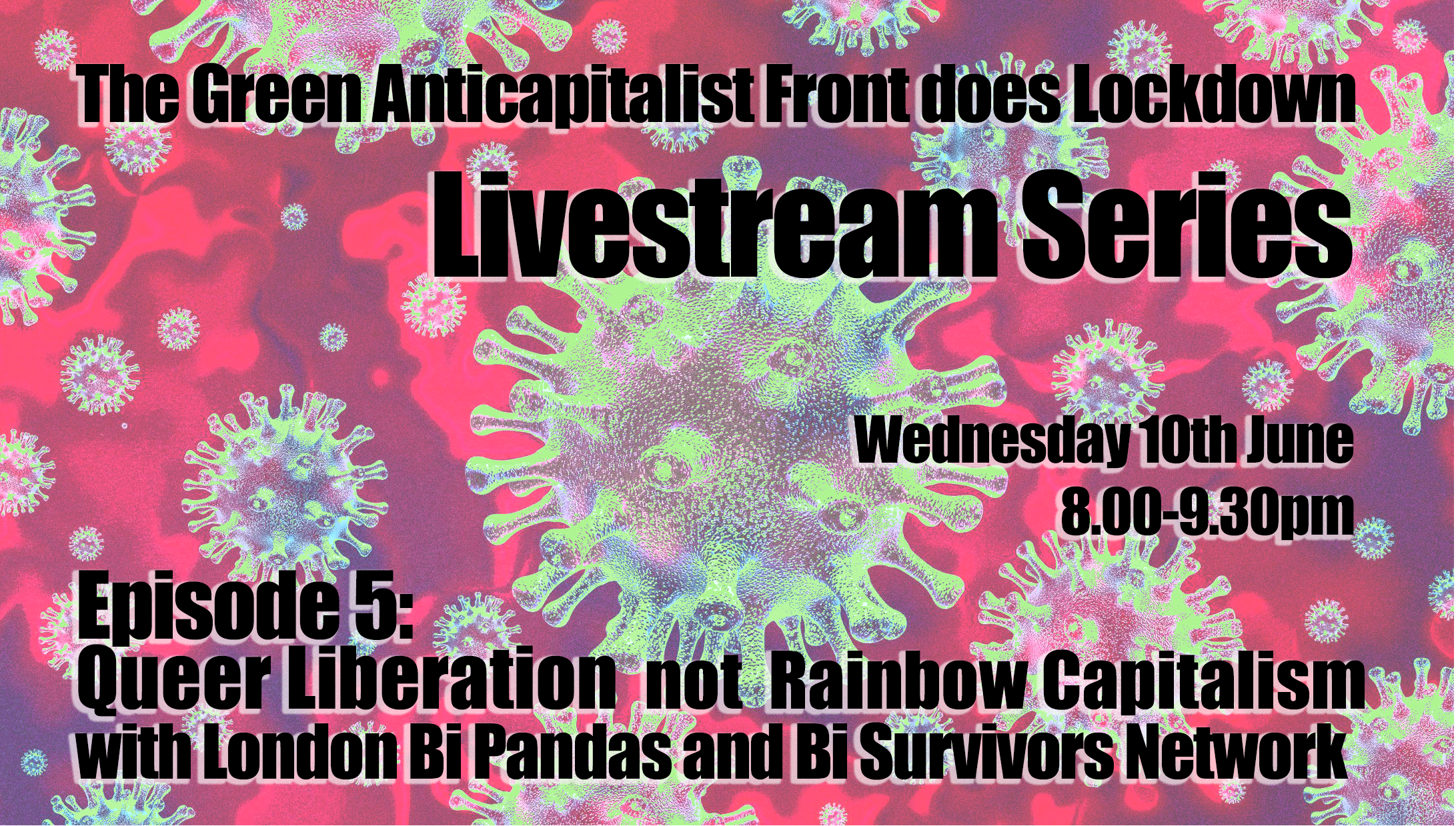 GAF is reacting to the Covid-19 lockdown and enforced social distancing, by moving online. We will be doing a series of lifestreams about a variety of subjects that we hope will provide food for constructive discussion.
Episode 5: Queer liberation not rainbow capitalism with the London Bi Pandas and the Bi Survivors Network
Covid-19 has had a huge impact on the queer community, exasperating already existing issues around healthcare, insecure housing and income, poverty and isolation. At this precarious time, the community is in need of support and funding, but corporations that use Pride as a marketing opportunity are nowhere to be seen.
Join speakers from the London Bi Pandas and the Bi Survivors Network in a panel discussion hosted by Green Anti-Capitalist Front, for a conversation about the future of Pride and how we can combat corporate pink-washing.
For the second half of the livestream there will be a Q&A session.
Link to video-conference to participate in discussion and ask questions:
Discussion internet link:

Meeting ID: 843 4150 3626

Discussion telephone link:
Internet link to just listen to audio:
Notice: These lifestreams will be recorded so they can be shared on our website for everyone who missed them. Please beware of this when following in video-conference link.
Event times are set at BST (British Summer Time), the time zone being UTC+1.