GAF Lockdown reading group discusses: mutual aid
4 June, 2020 @ 8:00 pm

-

9:30 pm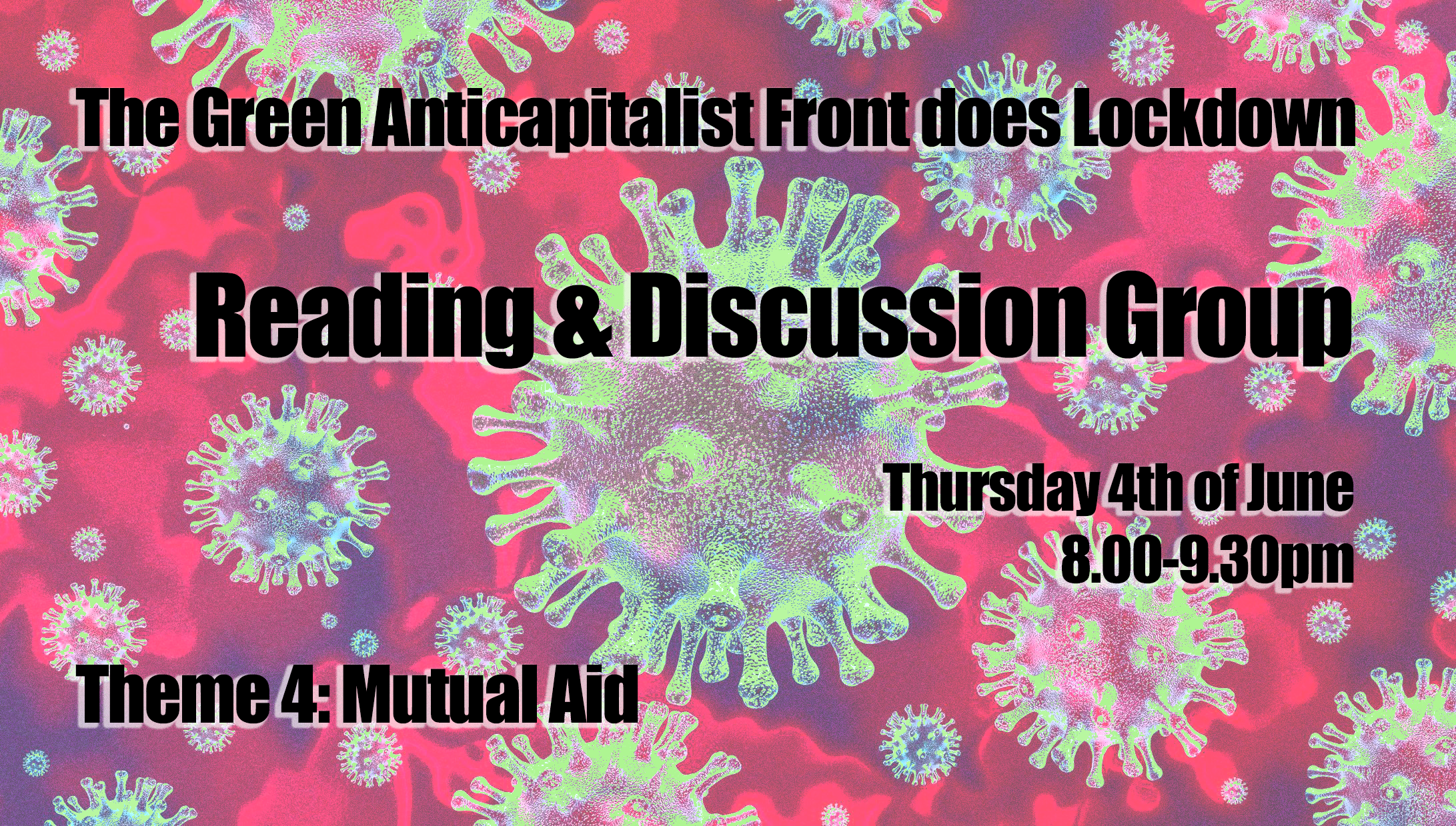 Our aim with these meetings is to discuss different subjects each time so it is not necessary to have joined a previous session to participate. Before each meeting we will share a variety of readings of different lengths to give some background information on the subject to be discussed. Participants are invited to pick and choose what they would like to read in preparation. No prior knowledge of any of the subjects is necessary as our aim is to make these events as inclusive and broad as possible.
In this reading group we will be discussing mutual aid, how we have experienced it during covid-19 and what opportunities and benefits it can offer.
Join us as we discuss the questions:
What are the benefits of Mutual Aid? What examples of Mutual Aid have you seen?
How has the COVID-19 Pandemic affected the prevalence of Mutual Aid and the ideas surrounding it? Do most COVID-19 Mutual Aid groups have a different conception of Mutual Aid?
Can Mutual Aid help us in our struggle against the Climate Crisis and other ecological issues? How?
Do you see more opportunities for furthering Mutual Aid in the future? What role could we play in furthering it?
We would like to remind you that you don't need to do all the readings, just pick and choose the ones you want to do. We would recommend that you do at least some of the readings in preparation. We would also recommend picking from both the basic readings and the advanced readings sections.
Readings:
Basic readings
Further readings
Join Zoom Meeting:
online:

https://us02web.zoom.us/j/82121363533
Meeting ID: 821 2136 3533

by phone:
Event times are set at BST (British Summer Time), the time zone being UTC+1.