The Green Anticapitalist Front does Lockdown – Livestream: Getting the bread with Foodhall Project and National Food Service
27 May, 2020 @ 8:00 pm

-

9:30 pm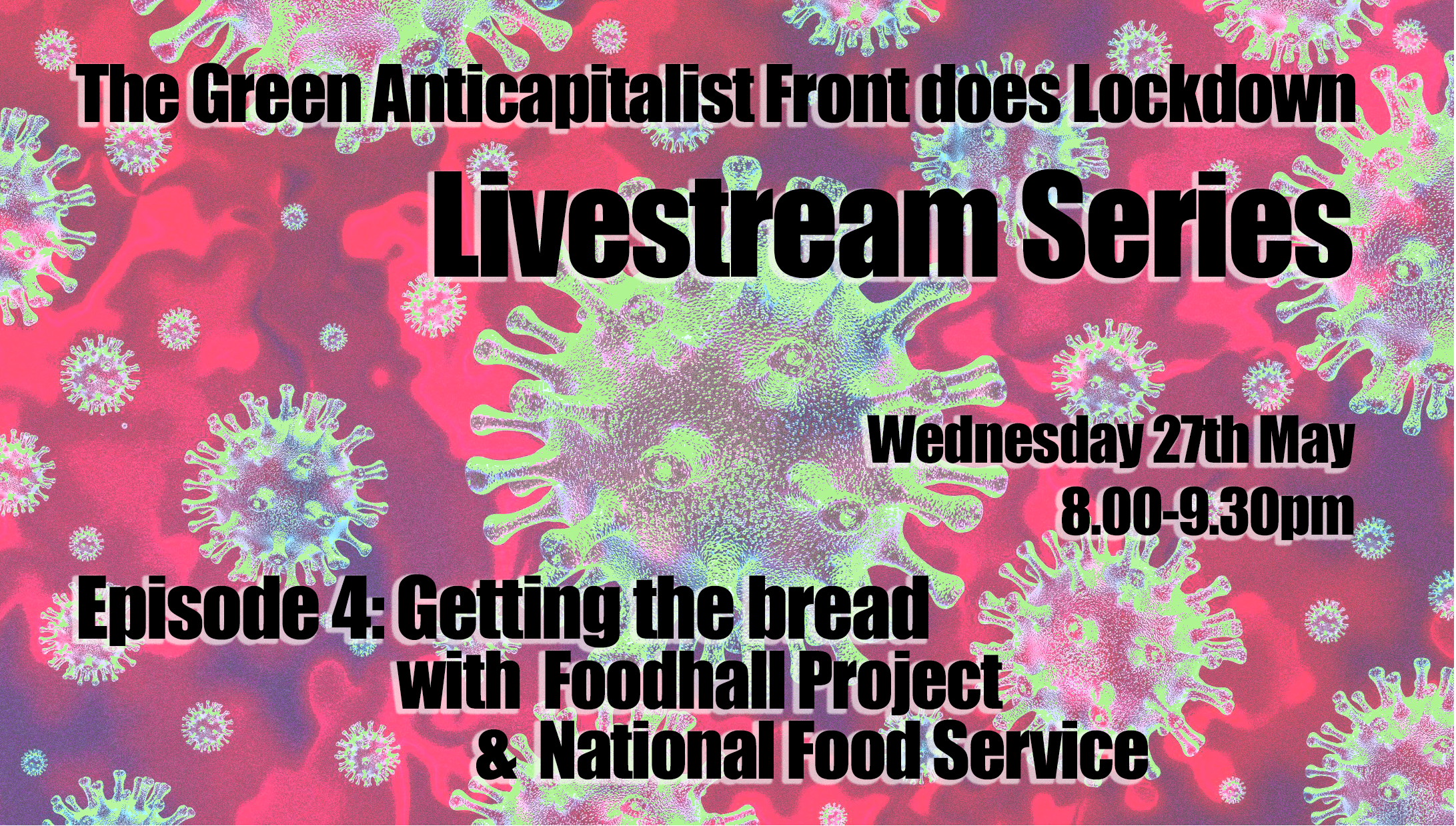 GAF is reacting to the Covid-19 lockdown and enforced social distancing, by moving online. We will be doing a series of lifestreams about a variety of subjects that we hope will provide food for constructive discussion.
Episode 4: Getting the bread with Foodhall Project and National Food Service
In this livestream episode we hear from friends involved in Foodhall Project (a community kitchen in Sheffield) and the National Food Service (a grassroots network across the UK with an aim of eliminating food insecurity). We will be hearing about the value of social eating spaces, how Foodhall and the NFS are tackling social isolation and food waste, and about the mutual aid they are currently involved in. The speakers will also touch on the organising models used within Foodhall and the NFS, and how the aims of the projects fit into wider environmental and anti-capitalist movements.
For the second half of the livestream there will be a Q&A session.
Link to video-conference to participate in discussion and ask questions:
Discussion internet link:

Meeting ID: 814 3998 5745

Discussion telephone link:
Internet link to just listen to audio:
Notice: These livestreams will be recorded so they can be shared on our website for everyone who missed them. Please beware of this when following in video-conference link.
Event times are set at BST (British Summer Time), the time zone being UTC+1.