It is we the workers who built these palaces and cities here in Spain and in America and everywhere. We, the workers, can build others to take their place. And better ones! We are not in the least afraid of ruins. We carry a new world here, in our hearts. That world is growing this minute.

Buenaventura Durruti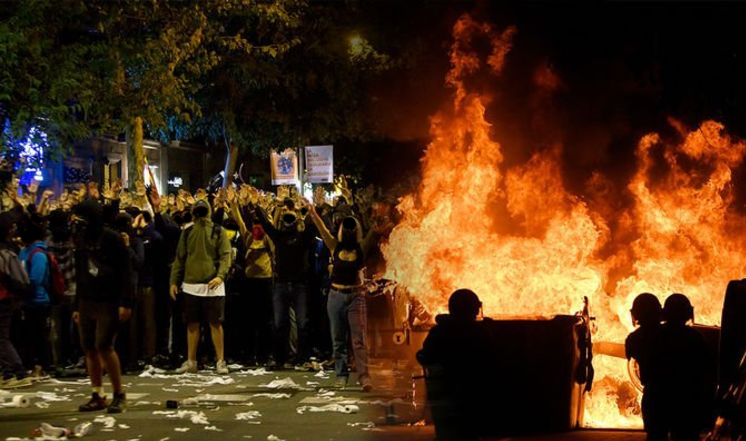 On 14th October 2019, the supreme court of the Spanish state sentenced nine Catalan independence leaders to a combined total of 100 years in prison, for the crime of organising a democratic vote of self-determination. Within hours, a protest was launched at Barcelona's airport, organised on an open-source mobile app called 'Tsunami Democratic'. Thousands of people shut down the airport, grounding flights and probably ruining many a tourist's day. The police, as the violent enforcing arm of capitalism, charged at the protestors and beat them with batons, in an attempt to drive them away from the airport, immediately setting the tone on police response.
Continue reading

"Catalonia is Drowning"