GAF Block at the Stop the War rally!
11 January, 2020 @ 12:00 pm

-

3:00 pm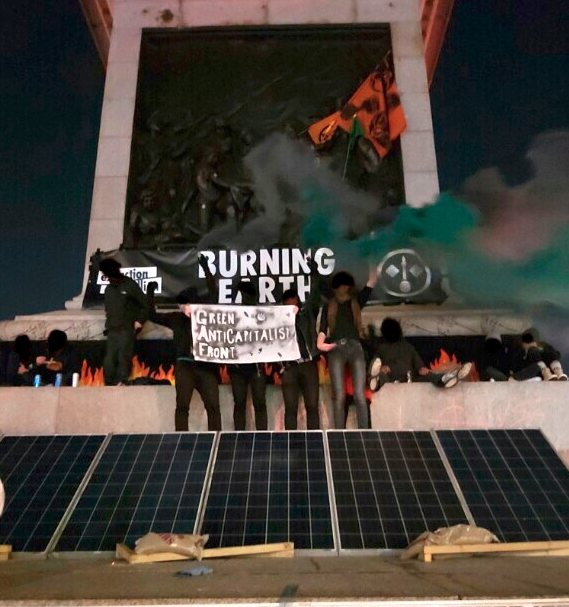 The violence of war is the true face of capitalism. The inherent violence of the capitalist system is covert but manifests itself everywhere. In the cities of neoliberalism we breathe polluted air, meanwhile the world's oxygenating rainforests are burnt down as the fossil fuel industry increases production and places the burden of climate change on the world's poorest. For the capitalist class, economic growth and the production of war are no different to eachother: each is the pursuit of power at the expense of the environment and our communities. The capitalist class wants war for a never ending arms industry; capitalist hegemony needs war to keep us confused and distracted so that we don't realise that capitalism is the crisis.
Join the Green Anticapitalist Front this Saturday as we march to say no to Trump's war in Iran and no to the violence being perpetuated against our planet.